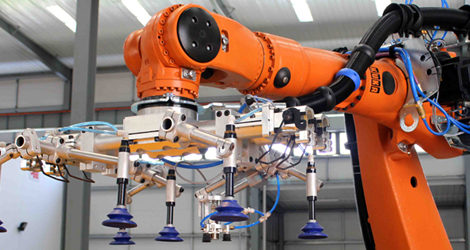 PowerOn utilizes structured programming techniques and builds well-documented and efficient programs. We provide PLC programming, operator interface design as well as SCADA design and programming. From small projects with piece-part implementation to large full-scale turnkey projects, we can attend to all of your project's needs. PowerOn can also manufacture control panels from an existing design and deliver to the site, ready for installation.
Regardless of the PLC or HMI system, PowerOn will be able to program it. We possess extensive knowledge on a wide range of PLC manufacturers such as Allen-Bradley, Omron, Modicon, Mitsubishi, Siemens and many others.
PowerOn is also fully versed with the Bosch-Rexroth line of servo motion products. We are proud to be one of their very few authorized system integrators within Canada.
Our team is fully experienced with their latest software packages and we have Bosch-Rexroth full support and decades of expertise when it comes to selecting the right hardware for your application.