Our Partners
PowerOn is privileged to work and maintain a close relationship with respected partners to keep current with technological developments: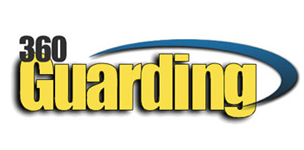 360 Guarding
360 Guarding is an innovative safety guarding supplier offering complete solutions from engineering to installation. We pride ourselves on our ability to design and implement guarding that adheres to all current and applicable safety standards and government regulations. Our knowledge of various manufacturing environments and safety codes are incorporated into each of our designs providing piece of mind that the end guarding solution meets the required safety standards and does not hinder the operator's ability to do their job. 360 Guarding machine guarding products are durable, easy to install, maintenance friendly with a professional esthetic. We offer a modular system of doors, panels and posts that we can customize to suit your needs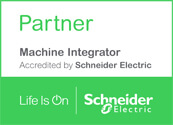 Schneider Electric
Schneider Electric offers a complete line of automation controls, from the HMI & PLC, to motor drives and all the way down to the relays and pilot devices. These products allow us to provide our customers with the greatest machine productivity, flexibility, efficiency, and availability.
Rexroth Bosch Group
In August of 2008, PowerOn became a Bosch-Rexroth Authorized System Integrator for the Servo Motion product line. PowerOn's engineering staff has completed extensive training on these products and Bosch-Rexroth programming software. When it comes to servo motion applications, Bosch-Rexroth extensive product line and pre-packaged systems are guaranteed to provide a solution for any motion application.

Omron
In June of 2008, PowerOn was proud to be designated an Omron Authorized System Integrator for the automation, safety and vision product lines. PowerOn's engineering staff are fully trained on these product lines as well as all Omron programming software. Whenever possible, we incorporate Omron components into our designs to provide a control package that is guaranteed to meet the requirements of the application.